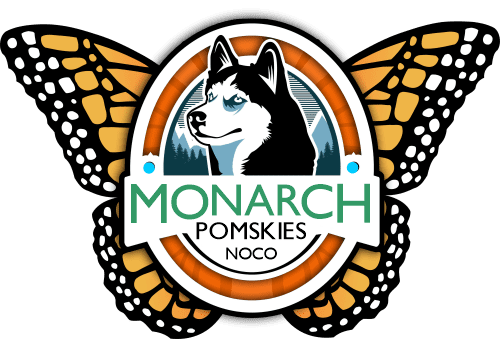 MONARCH POMSKIES
NORTHERN COLORADO
"We focus on giving each puppy daily love and attention to ensure they become loving members of their 'Forever Family.'"
Monarch Pomskies is located in the beautiful, rural, northern Colorado Town of Greeley, Colorado. We are dedicated to breeding the highest-quality Pomsky puppies possible, which begins by raising each puppy as a valuable part of our family. We focus on giving each puppy daily love and attention to ensure they become loving members of their "Forever Family." We are dedicated to providing each puppy with early socialization and positive-based potty training. We believe this is an extremely important part of the puppy's development and successful integration into their new family.
Healthy Puppies
All puppies are dewormed and health checked by our Veterinarian. The final exam performed at week 8, vaccinated, and a fecal test is performed (if Veterinarian deems necessary) to ensure no intestinal parasites such as hookworms or roundworms are present.
We offer a 1 year health guarantee. The Health Guarantee covers genetic conditions and defects. We also provide lifetime support for all our Monarch families!
Socializing is KEY
All of our puppies are handled daily from the day they are born. They are raised in our home and are accustomed to house hold noises and every day activity. They are socialized with other dogs and cats, people and kids. They have an outdoor pen area with different textures, smells, toys, and activities. We begin the Potty Training process, as well as leash training.
Socializing the dog with everything is the key to a stable dog!
Going Home Ready
We send our puppies home with the following included: Early Neurological Stimulation performed, 'Welcome Home' bag, Sound and texture enrichment, Blanket with Littermates' and Mom's scents, time appropriate Vaccinations and all medical records, Food Starter Bag, Certificate of Health, Micro-chipped (optional-based on location – ask for details).
MONARCH POMSKIES
Mailing Address: P.O.Box 337711 Greeley Colorado 80634
Text: (970) 539-3110

OUR HOURS
ALWAYS OPEN
(Please Use Text or Messenger.)
Closed: Thanksgiving, Christmas, Easter, and New Year's Day
Signup for Our Mailing List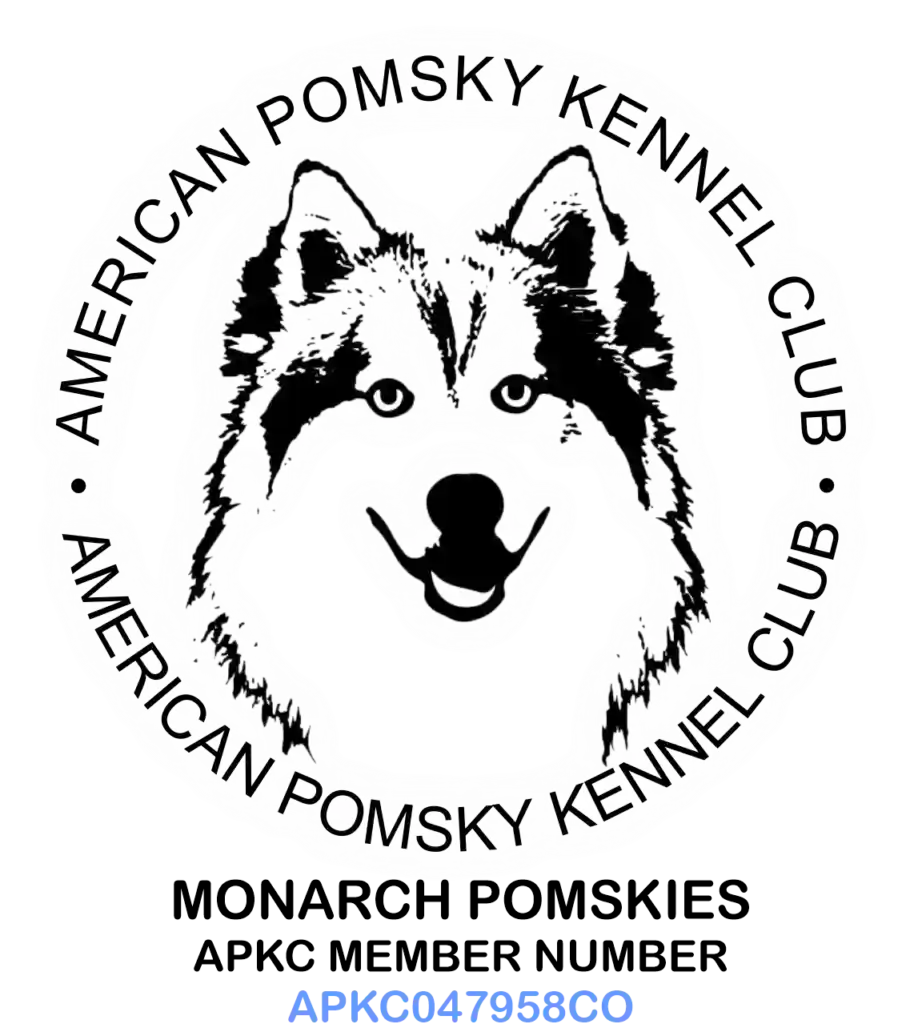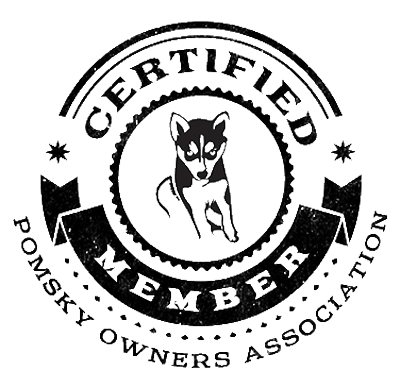 What is a Pomsky Owners Association Certified Member?
Members of the Pomsky Owners Association are the best of the best. Their members are required to abide by a strict code of ethics ensuring that each member strives to better the Pomsky breed, acts truthfully when dealing with consumers, practices ethical sales tactics and prioritizes education of the Pomsky breed above all else. As a member of the Pomsky Owners Association you are joining an elite group of reputable Pomsky Breeders and certifying yourself as one of the best in the industry. You must be a member of American Pomsky Kennel Club first to be an approved breeder with the Pomsky Owners Association.